Pups Camp Morning 9-10:30AM (4 -6 years)

July 15, 2019 - July 18, 2019
Join the Gonzaga Bulldogs for great soccer action lead by Gonzaga University women's soccer head coach Chris Watkins and his staff along with current and former Gonzaga soccer standouts from both programs. Campers will learn the basics of footwork, dribbling, passing and shooting. They will incorporate these skills in training settings and game scrimmages. Small coach-to-camper ratios allow kids to benefit from individual instruction and attention. This experienced, elite staff strives to push players out of their comfort zones and to engage them in an educational environment, while also maintaining the strong belief that soccer should be fun!
Date: July 15-18th
Time: 9:00-10:30AM
Location: Mulligan Field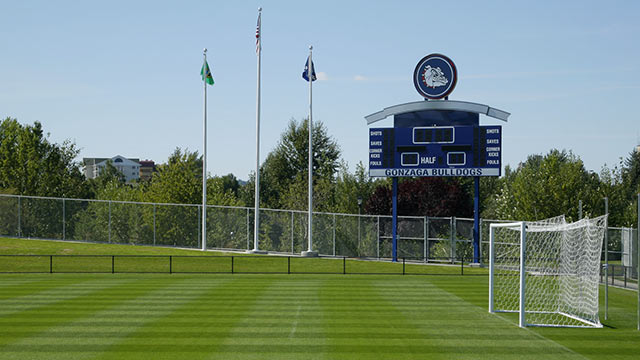 Gonzaga University
Pups Camp Morning 9-10:30AM (4 -6 years)
Gender: Female | Ages: 4 - 6
July 15, 2019 - July 18, 2019 | Spokane, Washington
Mon, July 15, 2019 - Thu, July 18, 2019
801 N Cincinnati Street
Spokane
,
Washington
99258