Skills Academy

January 22, 2018 - February 26, 2018
The Gonzaga Soccer Academy is tailored to players ages 8-18 with a focus on personal development. The emphasis is becoming a complete player. Achieving and recreating your potential. Staff coaches will be from the Gonzaga Soccer coaching staff as well as the players.
Technical topics such as dribbling, passing and finishing will be addressed. Tactical field sessions will be focused on positional play, awareness and reading the game, speed of play, movement off the ball and combination play in the middle and attacking third of the field.
Gonzaga Soccer Academy WINTER SESSION I
Skills Academy
Day: Mondays (1/8, 1/15, 1/22, 1/29, 2/5, 2/12, 2/19, 2/26)
Time: 5-6PM
Where: Martin Centre
*These are indoor sessions and will be on a court. Please wear indoor shoes. Cleats will not be allowed.
Included:
• Individual Training
• Position-specific training
• Goalkeeper Training
• Small-sided Games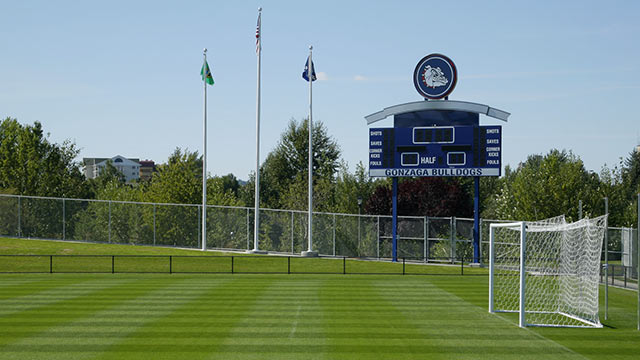 Gonzaga University Martin Centre
2nd Floor
Gym above the volleyball court and next to the athletic weight room
Gender: Female | Ages: 8 - 18
January 22, 2018 - February 26, 2018 | Spokane, Washington
Mon, January 22, 2018 - Mon, February 26, 2018
801 N Cincinnati Street
Spokane
,
Washington
99258